Community Engagement
Our centre has worked on a significant number of projects in recent years. We have worked with community-based organizations, not-for-profits, municipal/regional governments, and more. We are happy to consult with any organization regarding potential research.
Events
KAWARTHA PINE RIDGE DISTRICT SCHOOL BOARD - QUALITATIVE AND QUANTITATIVE RESEARCH METHODS
February 22, 2019 - Clarington Central Secondary School, Bowmanville, Ontario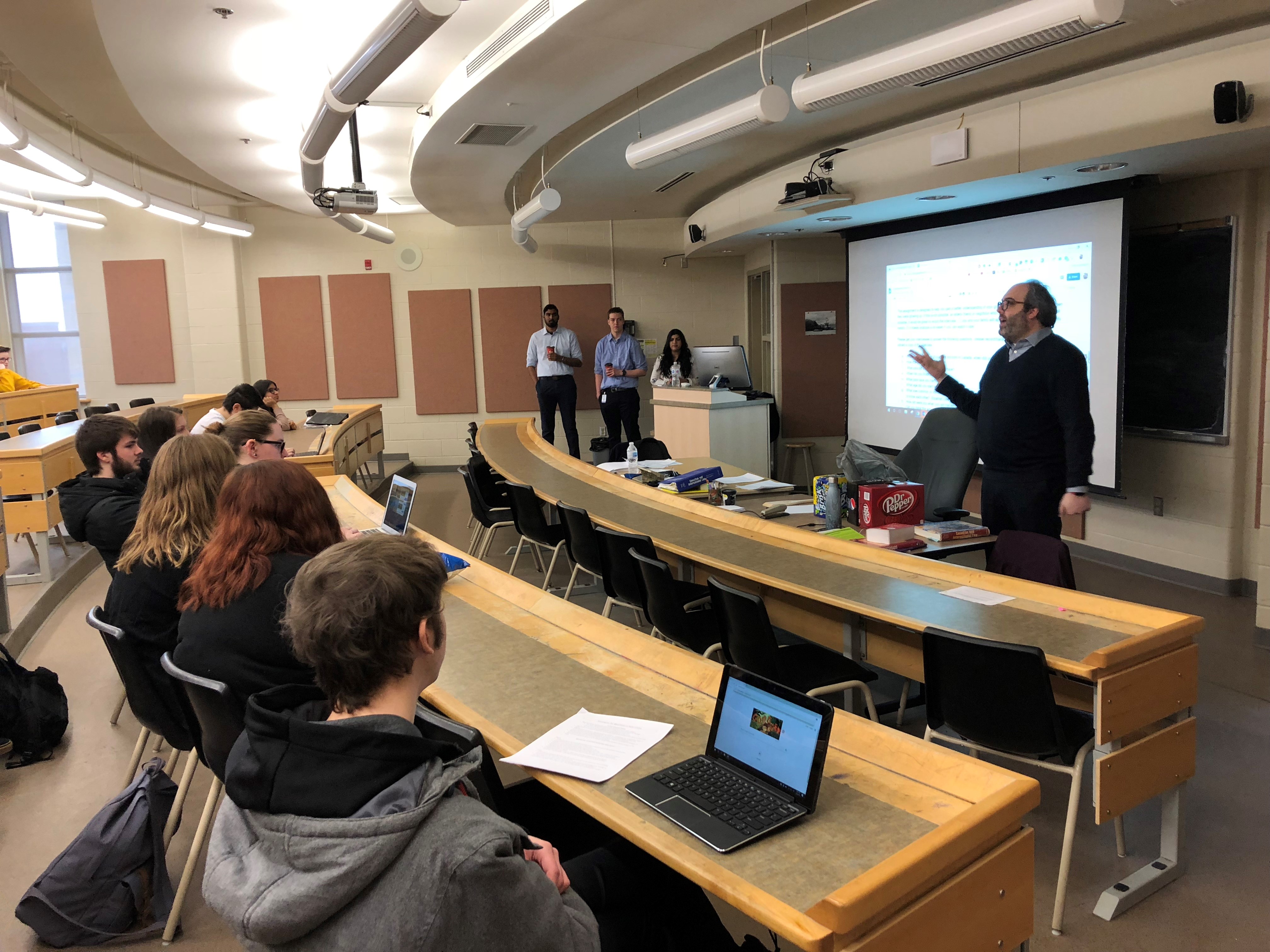 On February 22, the Social Research Centre (SRC) was invited to teach an initial workshop to Grade 12 'Families in Canada' students about the differences between qualitative and quantitative research methods, as well as some tips on conducting their own mock qualitative research assignment. Thanks to our partners over at Clarington Central Secondary School and the Kawartha Pine Ridge District School Board for having us.
REGION OF DURHAM - WORKSHOP ON EVALUATIONS AND GRANT WRITING
January 22, 2019 - Region of Durham Headquarters, Whitby, Ontario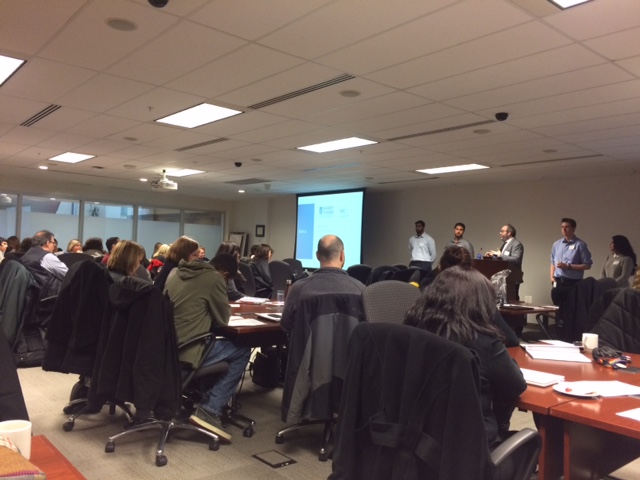 On January 22, the SRC team presented a workshop on evaluations and successful grant writing for the members of the Local Diversity and Immigration Planning Council (LDIPC). The SRC team delivered a presentation to community partners in the Durham Region with some tips on how to write a successful grant application, as well as a framework for conducting evaluations within their organizations. Thank you to the Region of Durham for hosting us; we are always eager to see the great work being done in our community by the members of the LDIPC.